Managing SaaS made simple!
The only SaaS management platform for integrated provisioning and user management.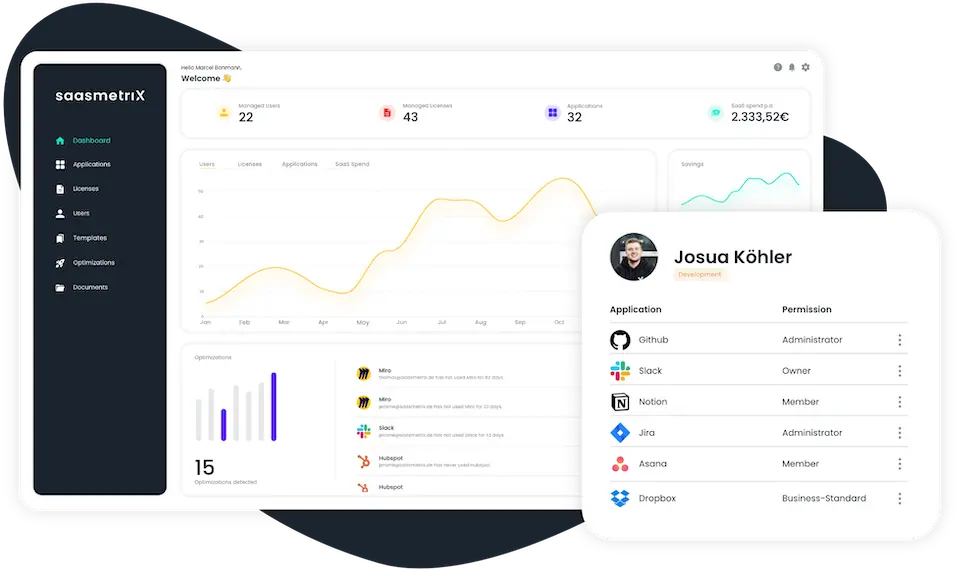 SAAS-DASHBOARD
All information at one glance
Finally gain overview of which user has which license in which SaaS app. Simply connect the existing SaaS accounts and all info will be loaded automatically.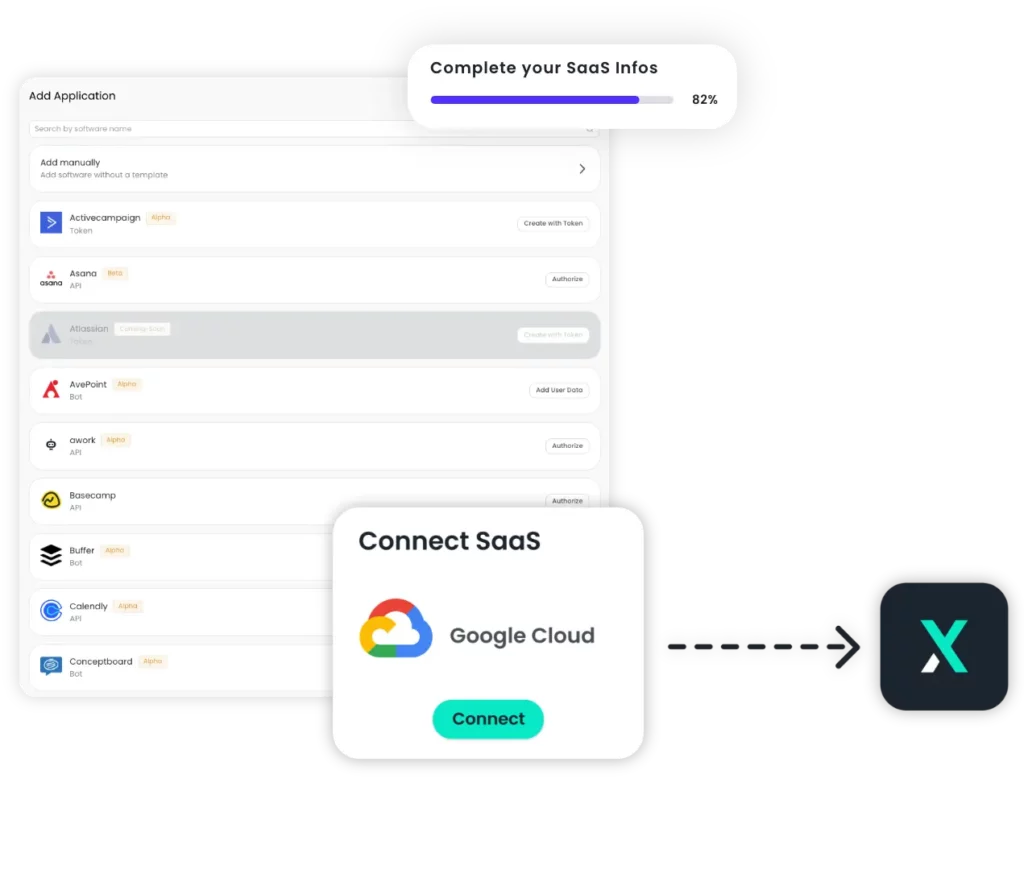 WORKFLOWS
Automate on- & offboarding
Connect saasmetrix to your HR software and automate provisioning. Apps are automatically activated based on department and role, and users no longer have to wait for access.
OPTIMIZATION & SAVINGS
Get rid of shadow IT
Get an overview of all your SaaS accounts and remove unused licenses with automated workflows. Eliminate security risks and unnecessary costs.
HOW IT WORKS
Connect, analyze, automate. It's that simple!
The setup of saasmetrix happens within 10 minutes. Just add the company accounts and you're done. saasmetrix takes care of the rest. After that, you can manage users, create automations and generate reports.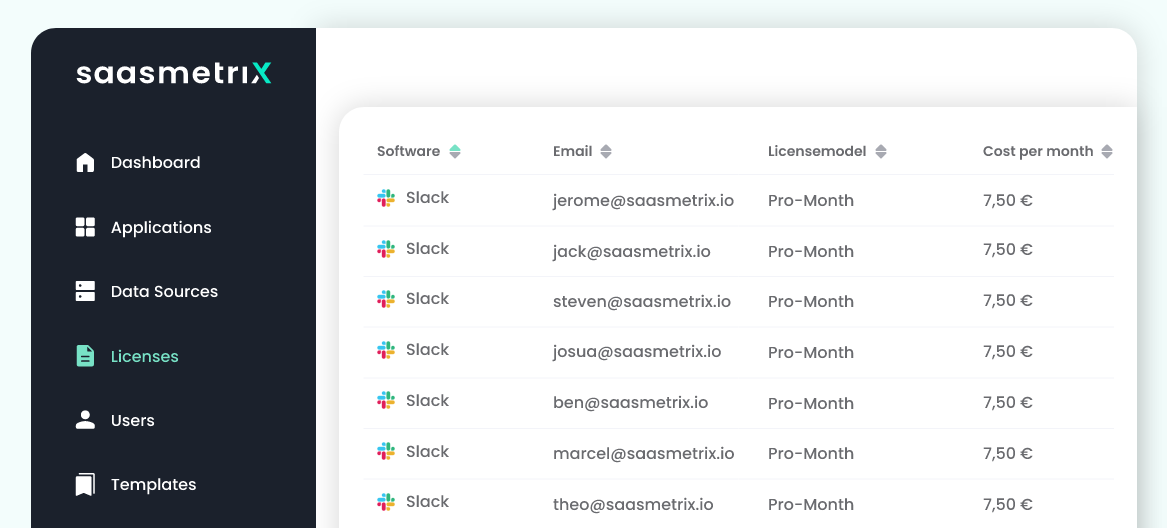 INTEGRATIONS
Integrates with all your apps
Forget toggling between six different tools to gather the information you need. With saasmetrix, you can utilize all integrations to bring information into one centralized dashboard for maximum efficiency.

CUSTOMERS
Learn from high-performing teams
Teams around the world use saasmetrix to move faster. We're proud to help startups, creative teams, agencies, and some of your favorite companies get their SaaS management done. Every team works differently and uses saasmetrix in their own way to streamline their processes.
Managing SaaS is a pain. You never know who has access, where to optimize costs, where to find invoices and so on. saasmetrix builds an awesome solution to these problems. We're happy to be one of the first customers.
As a startup, it's easy to lose track of how many active subscriptions/licenses you currently have available. With saasmetrix we can now quickly and transparently visualize and manage licenses and costs in a dashboard.
We use saasmetrix to create transparency in our IT landscape. We have managed to do this quickly and easily with the tool. The integrated analysis tools enable us to precisely track the use of our SaaS applications and make optimal use of resources.
MORE INFO
Book a demo now!
Not convinced yet? Let us guide you personally through saasmetrix.